Little angels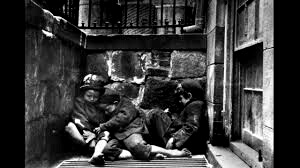 Littles angels looking off into nowhere.
Searching for answers they walk quiet to
inclination of empty spaces...
Nobody cares about to them.
The indifference took hold of the street
and on cold nights, like a wretched ghost
the wind blows hard
and the freeze take early control.
All that remain is a cold and shivering being.
The equality and justice
they are two lunatics roaming...
"Reach out" prohibited words in this world
Don't hang about! - the ignorance were jeering the charity.
Everybody seems to be staring in one direction
like Walking Dead and meanwhile...
children remain at the margins of social transformation.
The children wearing the funny hats,
juggling just for to dodge hunger and poverty.
If they don't sell oranges, there's no bread.
If they don't sell pies, there's no bread.
That is the reality...
Shining shoes and toting bags
seek to bring relief for the absence of parents.
I feel the cold pavement on their bare feet.
I feel their tremulous hands in my hands.
And all customary acts of mercy...
...are expressly forbidden for the executioner:
An invisible enemy that plays with our minds.